Projects:
---
A selection
---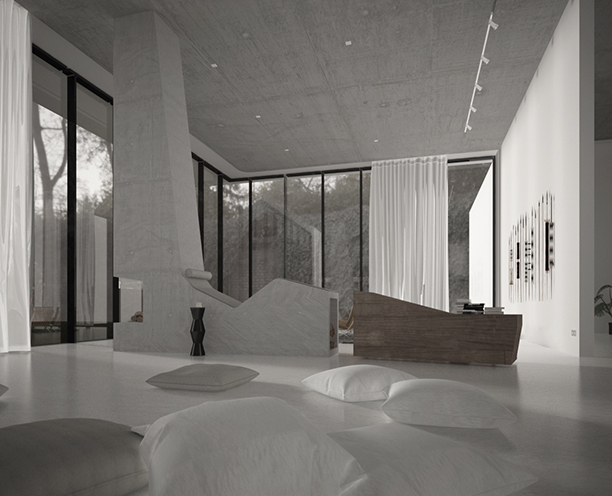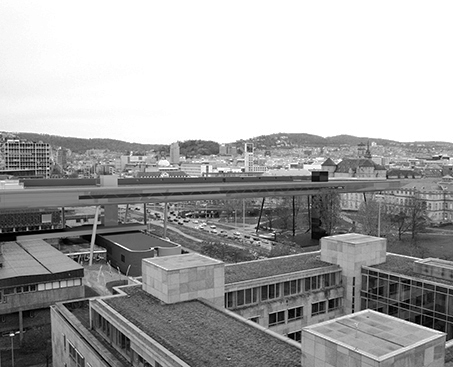 Sean Sebastian Hirschfeld.
---
After growing up in England and Germany, I trained at the University of Applied Sciences in Biberach/Riss (D) and graduated at Vienna University of Technology with distinction. As an aspiring architect, I worked in the practices of Alsop & Störmer (UK), Kauffmann Theilig & Partner (D), Wulf & Partner (D), Alsop Architects (UK), Syntax Architektur (AUT), Jangled Nerves (D) and Albert Wimmer (AUT), before setting up my own practice in 2017. I am a member of the Austrian Chamber of Architects and a professor at Camillo Sitte Bautechnikum, the Federal Higher Technical Institute & Industrial College for Building, in Vienna.
Some of the things I do:
Strategic Definition
Concept Design
Schematic Design
Detailed Design
Submission Planning
Artistic Supervision
Furniture Design
Visualization
It is my goal and aspiration to provide tailor-made, carefully thought-out solutions of above-average quality. In doing so, I often mix the conventional with the unexpected.
I have worked on an broad variety of architectural projects: buildings of culture, exhibition and museum design, buildings for education, office buildings, commercial projects, health and infrastructure, interior designs, brand architecture, store architecture, remodeling and renovation to revitalization, urban and landscape design, food serving spaces, as well as quite a few small to large scale residential projects.
In addition to my experience in having worked closely with a wide variety of client personalities, having drawn up holistic concepts and participated in individualized design processes, I am a keen user of Building Information Modeling - which means building and applying "intelligent" digital 3D models that are used to share crucial up-to-date information for everyone involved, saving time and energy and reducing complications on site.
In the upcoming years, we will most certainly see a great change of mindset on a worldwide scale, as we cannot keep going on in the way we are doing now. We will have to overthink the ways in which we live and interact with our fellow human beings.
As we all know, the rise of the earth's temperature and the struggle for resources will keep being the ongoing issues in the forthcoming decades. We will have to come up with new designs of building, intensifying recycling processes and reusing building materials, upgrading our existing buildings instead of just building new ones, and dealing with annoying to outrageous delays.
Worldwide, facades are predominantly insulated with polystyrene - which is basically made out of mineral oil - it should be our goal to contribute to the restriction of ecologically critical materials and substitute building materials made out of resource-conserving alternatives.
In a world where mankind has a growing appetite for property and on the other hand people have to restrict themselves, we will naturally have to find new ways of compensating inequalities. The regrowing popularity of publicly shared spaces is already bringing new investments and specifications as just one way of making public spaces usable again and saving resources on the go. Alongside the rise of global temperature, the sharing of spaces will generally be one of the major topics in architecture and urban planning the upcoming years, and we will see an even more drastical rise in multiple dwellings, and a decrease of detached houses.
The past lockdowns have proved us that the sojourn quality of many "modern" multiple dwellings are actually not sustainable or human-friendly at all - on the contrary -, they can even be mentally and physically health-damaging. For me as an architect, it is my duty to try to solve these current issues in my field of architecture, within my means, even if it is an inconvenient approach. The subsequent adaption of buildings and introducing revegitation has always been of interest to me, but my ambition will be in making these into our major design issues.
Perhaps you are thinking of developing a property of your own at this very moment. Let's dip into the sea of possibilities to think up a smarter, more eco-friendly, sustainable and joyful living environment.
So what can I do FOR YOU?